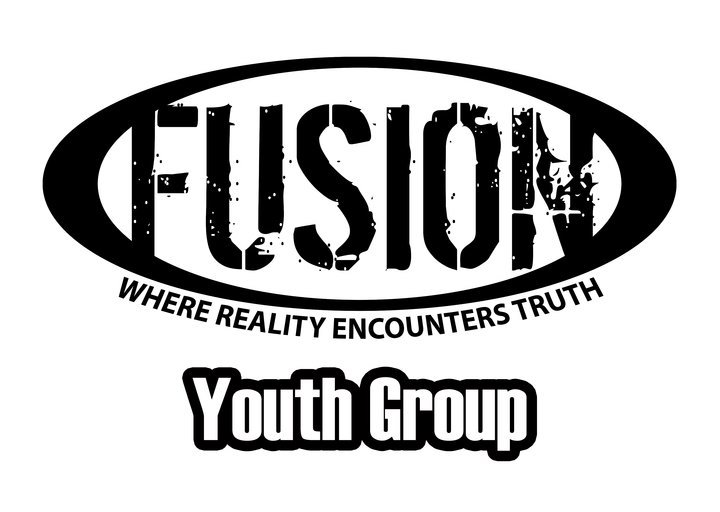 December Youth Lock-In
Pack your PJ's and sleeping bags (though sleep is not required)!
On Friday, December 16th at 5:30 all area youth grades 6-12 are invited to participate in our Fusion Lock-In. More details will be provided soon but please plan on attending and bringing a friend.
Please fill out the form below for each child you have attending. Don't forget to "submit" at the end.
---
Fusion Youth Serve Up a Feast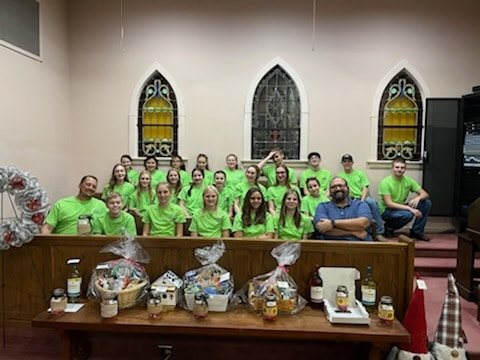 28 youth showed up during our Turkey Supper to help with our 100th annual Turkey Supper. A majority of them took a break to grab a quick photo (see above). We can't thank you all enough for all your help!
November: We Need EVERYONE'S Help
Youth (and parents): We could use your help for this year's 100th Turkey Supper. There are several dates/times/jobs to sign up for including:
Sunday, October 30th: Help unloading supplies and set-up after church.
Friday, November 4th: If your child is able to be released from school for community service hours we could put them to work most of the day.
Saturday, November 5th: Set-up/odd jobs during the day/early afternoon. Also, (here is where we need the most help) we need youth servers from 3:30 to 8:30 pm. If you and/or your student can help the entire time, that would be great. Otherwise, consider signing up from 3:30 to 6, or 6:00 to 8:30 pm. Also, a clean-up crew stays from 8 til whenever to help. Community service hours are available.
*Please contact Josh/Neal or the church office to sign up for one, any, or all of these opportunities.
**Parents – even if you aren't a part of the church – we are also looking for a few people willing to cook turkeys the night before (directions are provided), to bake or provide pies/desserts and deliver them to the church, to donate raffle baskets for our raffle, and more. Ask for more information or details.
October 1st Bonfire/Hayride/Cookout
Photos from October's Event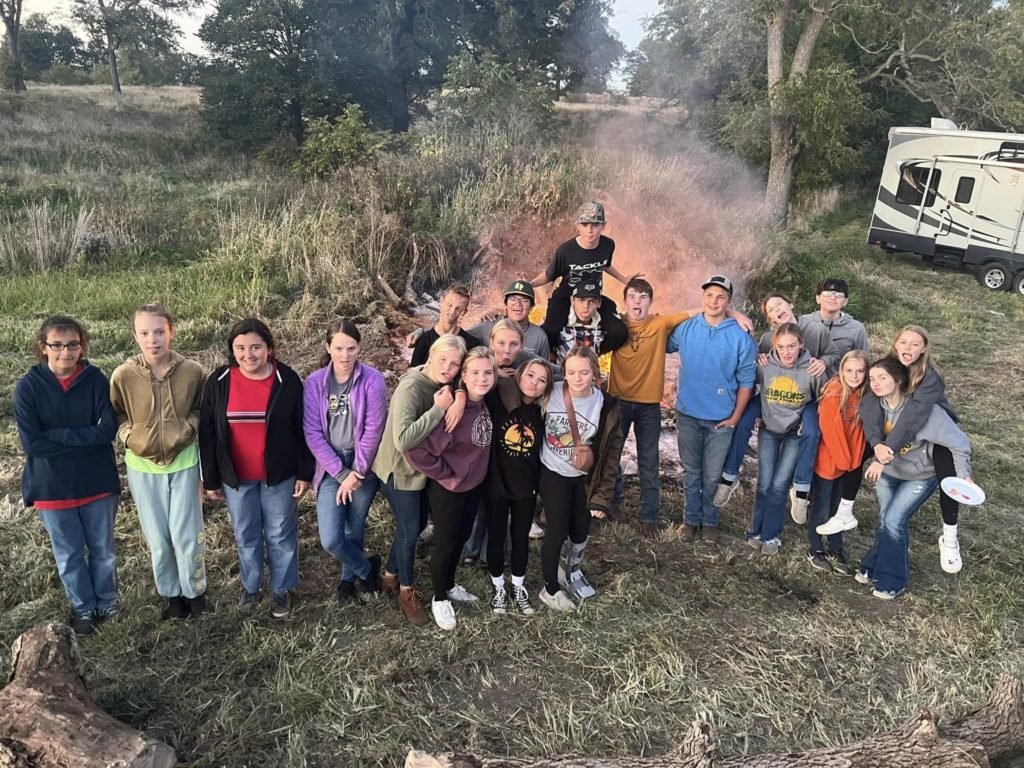 Lunch & Movie (August)
A rain-storm washed away our hope to go play miniature golf, but that didn't cancel all the fun. Several youth stayed and enjoyed lunch and a movie.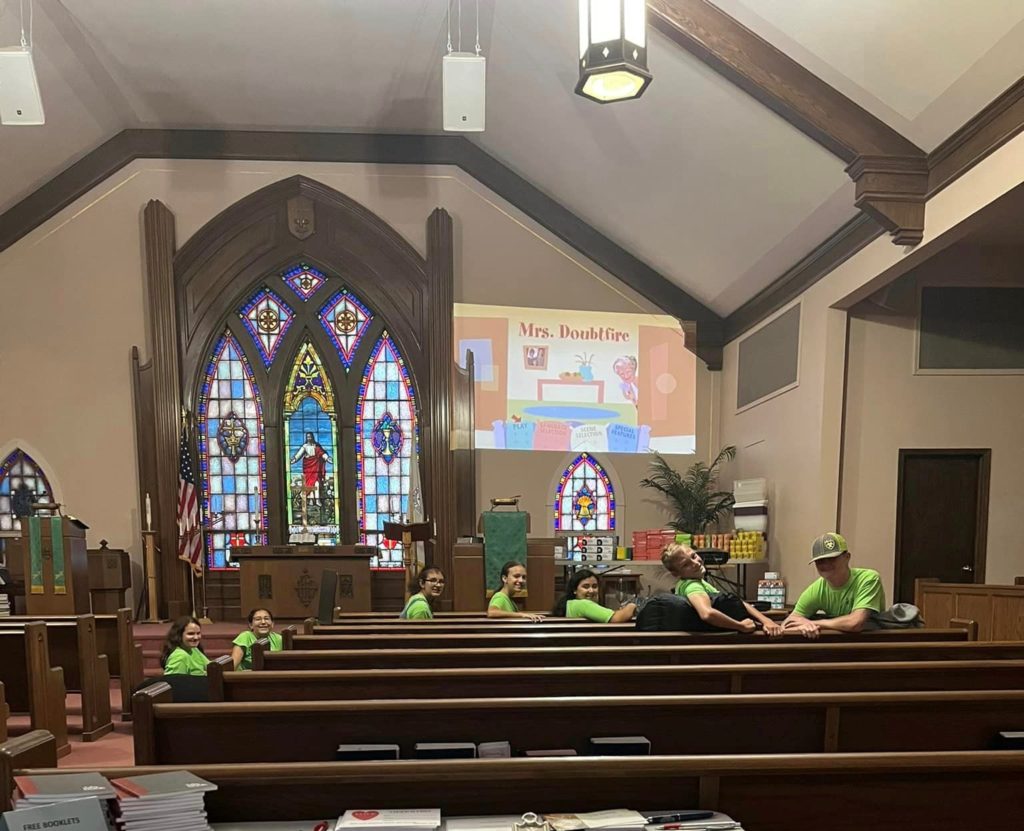 ---
Refreshing Trip to Water Park in July
July was a hot month so the Fusion Youth Group cooled down at Splash Valley Aquatic Park in Kankakee!
---
Fusion Visits the Shrine
Several students visited the Shrine in St. John, Indiana in June.
Thank you to Russ & Shirley Koehn for providing the lunch prior to the trip.
May's Church Cookout
Pictures from May's Cookout @ Kankakee State Park
Axe-Throwing & Lunch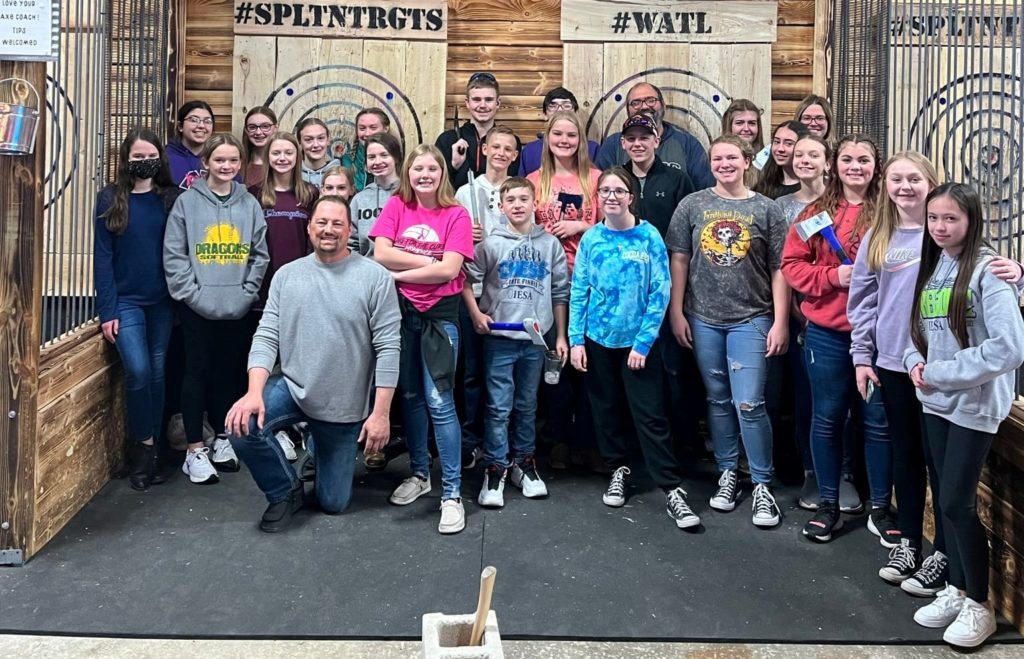 ---
Baking for Fortitude
Fusion Youth gathered the first Sunday of March to make Chicken and Noodle soup, cookies and more to serve the homeless at Fortitude in Kankakee County.
Following the service project they went out to eat at Monicals. Thank you to all the adults and students who helped provide this hearty meal to the less fortunate.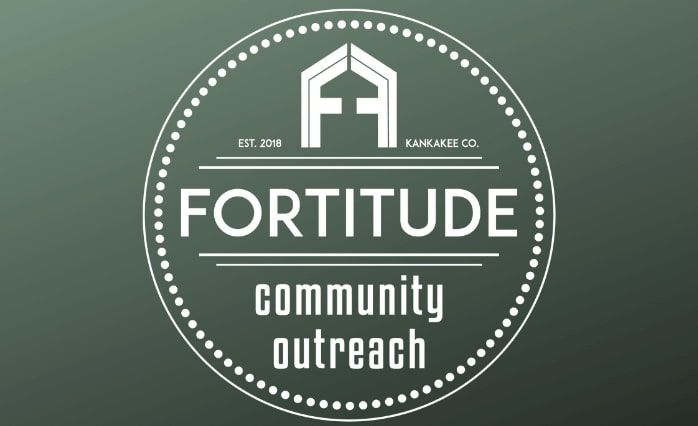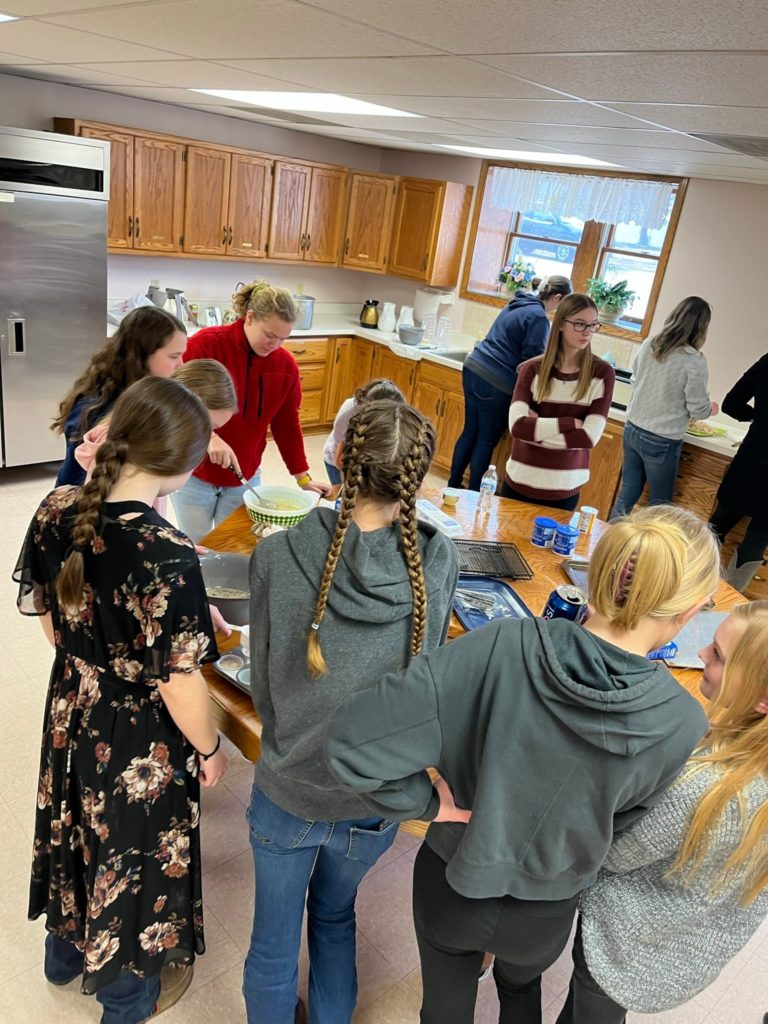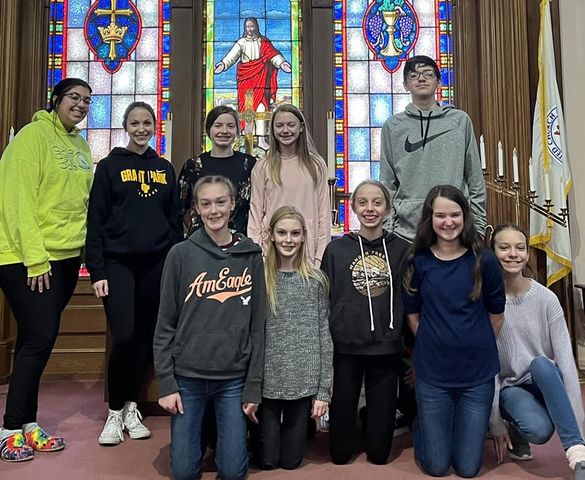 ---
Taco & Movie Day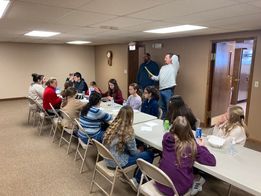 Fusion entertained nearly 20 youth on Sunday, February 6th for Tacos & a Movie. The youth met after church and played games, enjoyed lunch and fellowship and then watched Ghostbusters: Afterlife.
Do you have a student in grades 6-12 or know of a student who may benefit from a Christ-centered program? Contact us for more information about our Fusion Youth Group and stay updated on future meetings, events, and ways to get involved.
Facebook: www.facebook.com/StPetersUccYouthGroup or Search Fusion Youth Fellowship.