---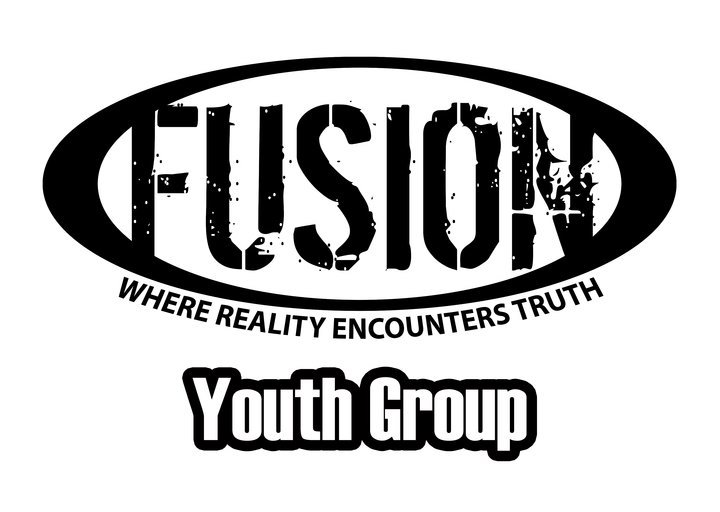 Fusion events are happening the first Sunday of each month. More details will be available on our Fusion Youth Facebook page or by going to our church website at www.stpetersgp.org, (Under Ministries Section). You can also contact Josh (815) 693-5341 or Neal (815) 549-5911.
Click here to follow our Fusion updates.
---
The Beecher Food Pantry:is asking for canned carrots, spaghetti noodles, pasta sauce, creamed corn, canned pasta, hearty soups, pancake mix, syrup, shampoo, conditioner, dish soap, laundry detergent, and paper towels.
Adult Study Hour (Sundays @ 9 am):Join us during the 9 a.m. Christian Education Hour in the Clyde Lange Fellowship Hall located in the church basement.   
Missed a Sunday? It's okay. Jump in any time. These opportunities are designed to help you strengthen your Christian journey.
2023 "SOUP"er Bowl of Caring Luncheon: It will be held on Sunday, February 12th, following our worship service. All donations given will go towards a local food pantry/ministry.
What is the SOUPer Bowl of Caring? It's a fun, creative way to encourage our youth to make their own soups at home and bring them to church on Sunday to share with the congregation. Each youth is to make a crock-pot or large pot of their favorite soup. Then, they will serve someone else's soup so that no one knows who made which soup. Everyone is invited to try samples of as many soups as they want. They will then vote for their favorites. The winning youth will win an award. ***Adults are encouraged to bring their best chili to serve as well. A vote will be taken for the winner. Stay, fellowship with one another, and enjoy raising money for a local food pantry/ministry.
Zion UCC in Dyer, IN: Zion UCC will be hosting their annual homemade pork sausage sale. They are taking pre-orders (please contact Becki at (219)-384-0794) or you can buy 5 lb packages for $25/package. Order deadline is February 8th. Sausage pick up will be Sunday, February 19th, from 12 p.m.-3 p.m.. The Women's Guild will be holding a bake sale during the sausage pick up. Hope to see you there!
Feed My Starving Children: Members of Zion Lutheran Church of Grant Park have scheduled a 'servant project' with Feed My Starving Children (Aurora, IL). We wish to invite our closest neighbors to join us for a food packing event! Join us on Monday, April 10, 2023, @ 4:30-6:15 pm to go to Aurora, IL, to 'pack meals' for those in need of food. Carpooling will be established among those attending–departure will be 3 pm that day from Zion's (GP) parking lot. Children (age 7 and older), youth, and adults are all encouraged to participate. A 3:1 student to adult ratio is recommended. Call Zion, GP's church office at 815-465-6011 to place yourself on the volunteer list. Check out https://www.fmsc.org/about-us/faqs for more information.
Sleep in Heavenly Peace
Members of several Grant Park churches, in support of the Fusion Youth Group at St. Peter's UCC in Grant Park, are raising funds and hands-on support to provide beds and bedding to children without them so that they don't have to sleep on floors.
The missions' project the area churches will be supporting is called "Sleep in Heavenly Peace" (www.shpbeds.org). The ministry is a group of volunteers dedicated to building, assembling, and delivering top-notch bunk beds to children and families in need.
To purchase and assemble 30 beds (at a minimum), an amount of $7,500 needs to be raised ($250 per bed). Once the minimal goal is raised, the beds will be ordered and a date/location will be set for assembly by anyone in the area who is willing to help.
There are several options to donate to the fund:
Direct cash/check donations may be made to the church. Please put in the memo line/or on the envelope that the donation is towards "Sleep in Heavenly Peace" Project.
You may give online by going to www.stpetersgp.org/give and choose the "Give to: Sleep in Heavenly Peace" category.
All donations are tax deductible.
Stay tuned to the Grant Park facebook page and St. Peter's website for updates on amounts raised, upcoming assembling date/location, and more.
On behalf of the Fusion Youth, we appreciate your support.
Contact Information Update
If you have not contacted the church office to update your contact information, please do so. We would like to have as up-to-date information as possible for church newsletters and special letters sent out to the congregation throughout the year. We appreciate your cooperation and look forward to hearing from you soon.