You're Worth Loving
This year St. Peter's UCC in Grant Park is providing the book A Love Worth Giving to You at Christmas by Max Lucado for our members to distribute to their families, friends, and neighbors as a small gift.
Each book includes an invitation to worship with our church family on Christmas Eve.
Throughout Advent we are reminding everyone that they are worth loving!
Lucado writes, "(Jesus) went from commanding angels to sleeping in straw. From holding stars to clutching Mary's finger. The palm that held the universe took the nail of a soldier. Why? Because that's what love does."
Each day, during Advent, join us for a journey to see just how much God's love for you is evidenced in the story of Christmas.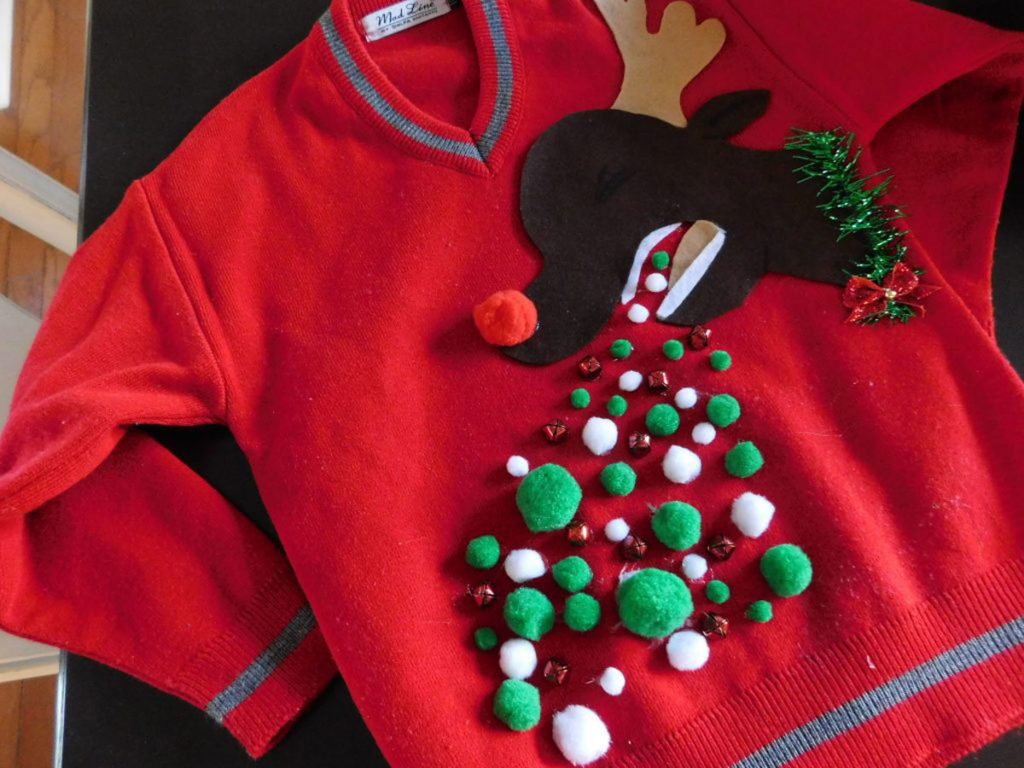 Beauty Among Ugliness
You've seen them, right?
Ugly Christmas Sweaters.
I'm not sure if it is true, or not, but tradition has it the ugly Christmas sweater phenomena got rolling in the 1980's thanks in part to The Cosby Show and Bill Huxtable sporting ugly Christmas sweaters.
Momentum continued as Chevy Chase continued the theme in National Lampoon's Christmas Vacation.
The trend continued and in the early 2000's a party was held in Vancouver, Canada with the ugly holiday sweater being encouraged to be worn by participants.
Ugly Christmas sweaters are strange, but the truth is that they can be a reminder to us of the ugliness of the world in which we live, even at Christmas.
John's Gospel talks about the darkness of the world around us and the need for light to overcome it.
1 In the beginning was the Word, and the Word was with God, and the Word was God. 2 He was with God in the beginning. 3 Through him all things were made; without him nothing was made that has been made. 4 In him was life, and that life was the light of all mankind. 5 The light shines in the darkness, and the darkness has not overcome[a] it.

John 1:1-5
Jesus' light is a beautiful image in our dark and ugly world, a world uglier than any ugly Christmas sweater.
As Christians we are commanded to shine the light of Jesus in the dark world around us.
Matthew 5:16 says, "In the same way, let your light shine before others, so that they may see your good works and give glory to your Father in heaven."
As God's children, LOVED by Him, we are WORTHY to share this light to the world around us who needs to hear the Good News.
Prayer:  God, may we be bearers of the Light of the World.  Let us bring hope to the world around us even in the ugliness of sin and darkness.  Amen.